Join the 3,000 other subscribers of the Tech x Talent Dashboard
Unlock the power of talent with insights
Silicon Valley has long set the pace for the tech sector and the talent industry worldwide. Each month, we'll share insights and strategies from inside the Bay Area and beyond to help you to accelerate, amplify and evolve your hiring.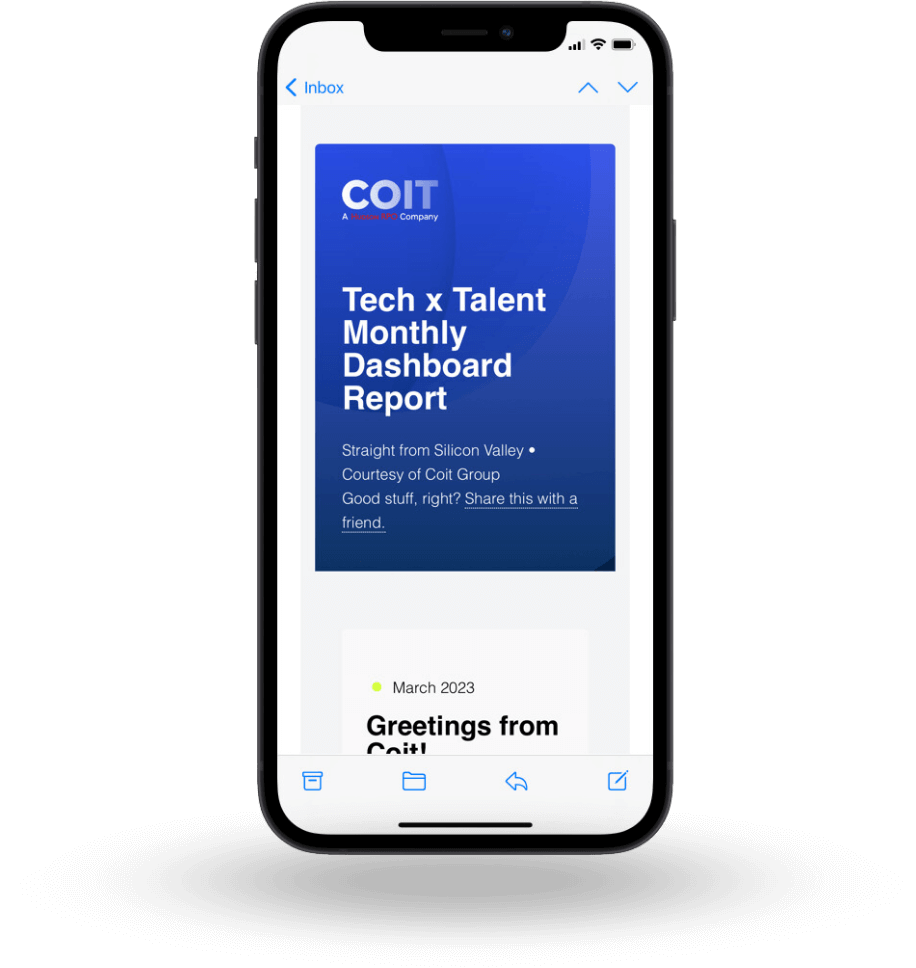 Information That Drives Impact
Here's a quick look at what you can expect in each issue:
The latest compensation benchmarks for critical leadership hires
Trends in quits, hires, and labor statistics to gain a valuable edge on market conditions
Exclusive playbooks and insights from the industry's top thought leaders to elevate your talent strategy
By subscribing, you'll have a clear pulse on the market so your team can adjust, find, and retain the best talent.