Unpacking Some Leadership Lessons from a Bygone Era
This post was written by Lou Adler, CEO of Performance-based Hiring Learning Systems.
I was on Simon Fagg's After Dinner Leadership podcast a few months ago.
To say the least, it was quite different.
Simon brings an oldie with a newbie to discuss how business ideas of the past might still be useful for managing in today's faster-paced world. To get started, Simon asked me to highlight some early leadership lessons that I felt were still relevant. Here's what I came up with from the early 1970s.
You can't push on a rope.
On the first day of my first real job as a systems engineer working on the guidance system of a ballistic missile, my boss asked me to meet everyone in the group and come back in two days and tell him why you can't push on a rope. While I thought I knew the answer from a physics point-of-view, it was the wrong answer. It turned out that the right answer was getting six very smart people who all thought their brilliant design solutions were the best to change their minds and agree on the most practical ones.
To me, this is the essence of exceptional EQ, soft skills, and collaborative ability. It starts by understanding everyone's point of view and figuring out how to get a bunch of individuals, all with good ideas to move forward as a team on just one. It's also why this question about understanding a job candidate's greatest team accomplishment reveals it all.
Strategy drives tactics; it's not the other way around.
A few years later, as a rookie financial analyst at the corporate HQ of a Fortune 50 company, I was allowed to listen in on a business group's annual operating plan presentation to the corporate executive team. After about 30 minutes, the CFO stood up and said, "Strategy drives tactics; it's not the other way around. As far as I'm concerned, it doesn't matter how good your tactics are if your strategy is weak. Let's stop now and return next week with a revised plan with the right strategy." It was a bit shocking, especially for me, since this was supposed to be a three-hour session that lasted 30 minutes. It's something I've never forgotten.
In fact, I contend this is the root cause of most hiring problems we're facing today. We spend billions of dollars and euros every year on improving tactics when the strategy is flawed. In this case, when the demand for great talent exceeds the supply, you can't focus on getting more efficient on weeding out the weak; you need to get better at attracting the best.
There is nothing more important than hiring great people.
My first management role was an internal promotion from financial analyst in Los Angeles to the manager of capital budgeting at one of the company's automotive groups in the Detroit area. After a few weeks on the job, my boss Chuck Jacob, the group controller, called me at about 11 am and told me to drive immediately to the University of Michigan to interview a number of MBA students. He was there at the time, and the afternoon schedule became overloaded. I protested, claiming a critical in-person report to the group CEO and CFO the next morning, which would take a least 8-10 hours to complete. He didn't take no for an answer. Instead, he proclaimed, "There is nothing more important to being a great manager than hiring great people. Nothing! Get over here right now. We'll figure out how to finish the report when we return."
I listened in on Chuck's first interview and then personally interviewed another six students that afternoon. We invited a total of eight people out to dinner that night in Ann Arbor and got back to the office at around 10 pm. We finished the report around 3 am and made the handwritten in-person report at 9 am. When the group president asked why the report was not properly finished, Chuck told him about our recruiting trip. He agreed it was the right thing to do.
"For a manager, there is nothing more important than hiring great people. Nothing."
We made offers to six of the eight students we took to dinner that night, and five accepted. All of them went on to become senior executives at major companies. As an FYI, the group president later became the CEO and Chairman of a Fortune 20 company.
Big Lessons in Leadership
While strategy drives tactics, people matter more. And both of these ideas are just as true today as they were more than 50 years ago.
---
About the author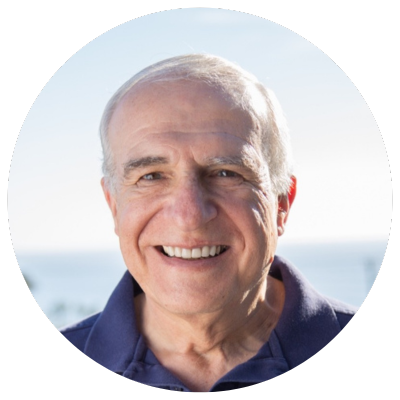 Lou Adler is the CEO and founder of Performance-based Hiring Learning Systems – a consulting and training firm helping recruiters and hiring managers around the world source, interview and hire the strongest and most diverse talent. Lou is the author of the Amazon top-10 best-seller, Hire With Your Head (John Wiley & Sons, 4th Edition, 2021), The Essential Guide for Hiring & Getting Hired (Workbench Media, 2013) and LinkedIn Learning's Performance-based Hiring video training program (2016). The latest edition of Hire with Your Head describes how to implement Performance-based Hiring to build outstanding diverse teams.
Adler is one of the top bloggers on LinkedIn's Influencer program writing about the latest trends in hiring, employment, and recruiting. His articles, quotes and research can now be found in Inc. Magazine, Business Insider, Bloomberg, SHRM and The Wall Street Journal. The company's mobile-ready Win-Win Hiring learning platform provides instant access to all of the tools needed to find and hire outstanding talent.