ChatGPT for Recruiting, Part 2: How to Accelerate Candidate Outreach
If you're using LinkedIn InMail to build your professional network, or to reach candidates outside of your direct connections, we're proud to say we've had a hand in that. True story, Coit's founders came up with the idea of InMail, and even sent out the first InMail message while helping LinkedIn to build out its early team.
Today, with AI tools such as ChatGPT, the industry has another opportunity to transform and accelerate the way we find great talent. If you want to speed up simple, straightforward tasks and get more time back in your day, ChatGPT is definitely worth a try.
Edit LinkedIn messages with ChatGPT
In today's busy world, it's important to be brief. If you struggle to write short and compelling LinkedIn messages or emails, ChatGPT can help.
One of the things we've learned at Coit is that you need to help ChatGPT understand what "hat" to wear when making a request. For example, putting on the hat of a copy editor — or, in our case, putting on the hat of a technology copy editor.
You'll see this unfold in our example below. Follow these steps to transform a rough draft into a ChatGPT gem.
Step 1: Log in to ChatGPT
To start, visit chat.openai.com and sign up or log in. Check out the terms of service if you're just starting out, and of course be careful not to share sensitive or private information online.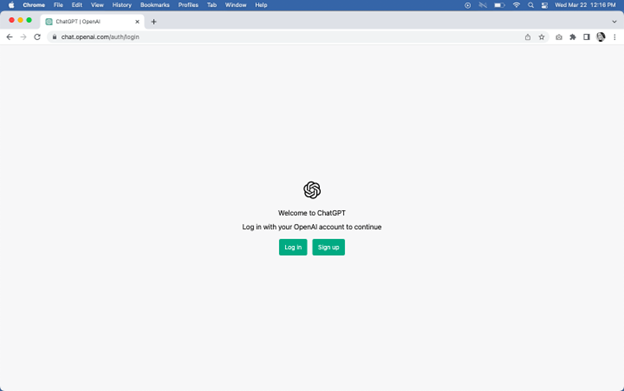 Step 2: Tee up your request
At Coit, we begin formulating our outreach messages in an AI talent intelligence platform, then we take things over to ChatGPT for refinement. In this example, we want ChatGPT to "think" like a technology copy editor, and to edit our message down to 700 characters. So we say: "I need you to assume the role of a technology copy editor and edit a recruiting message that I want to send for outreach down to 700 characters."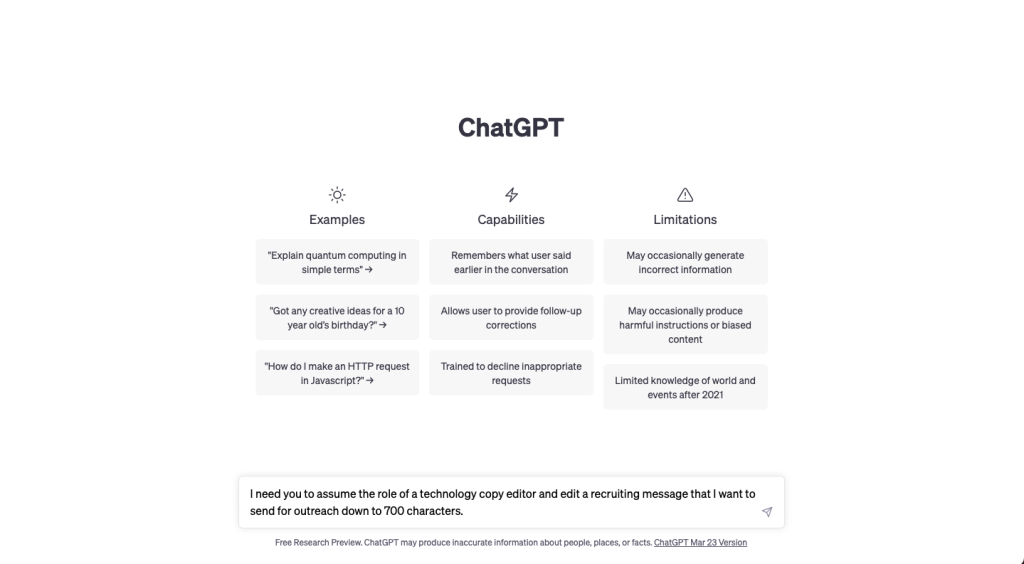 Step 3: Paste in your first draft
ChatGPT is happy to help us, so we provide our first draft:
"Here is the original message:
Hey (FirstName),
My client Company X is looking for a Senior Digital Product Manager to drive the strategy, development and launch of cutting-edge AI and data products. This will include owning product feature prioritization and making decisions that will optimize towards growing revenue and improving customer experience.
I felt your expertise in AI and your experience working with cross-functional teams would make you a great fit for our organization. We're offering strong salaries, benefits and a great relocation package for the candidate who'd like to move to the San Francisco area.
If you'd like to learn more, book a call with me directly or apply using the job description link below! I've also included a link to more information about the city of San Francisco. Thank you!
Job Description: https://www.jobdescriptionlinkhere.com
San Francisco: https://www.sftravel.com/"
Step 4: Bring in the humans
ChatGPT will return edits in seconds, paring our draft down dramatically — a bit too dramatically!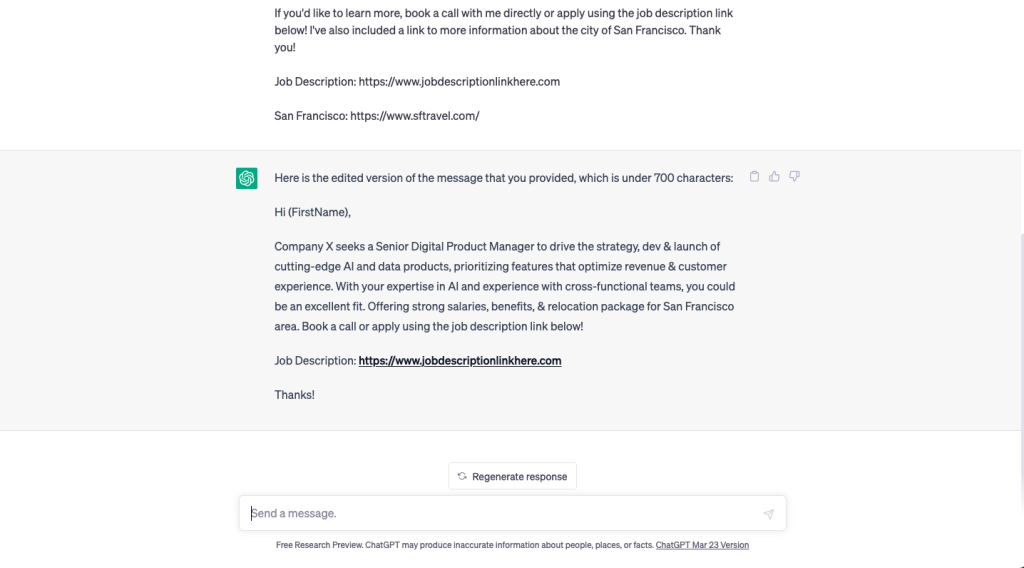 Not so fast, ChatGPT. We ask to add more of the orginal details back in: "Please add more of the original message back in."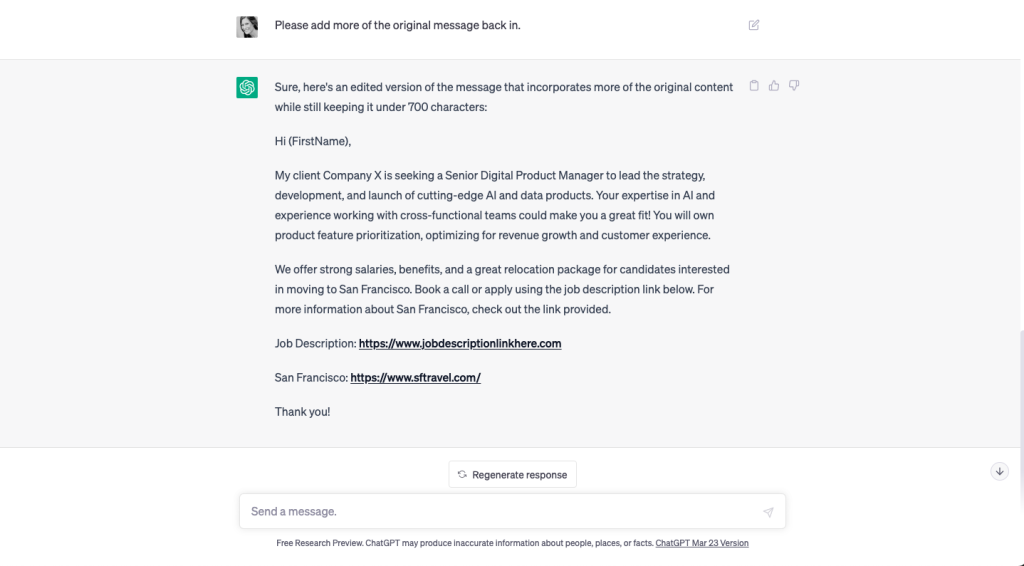 As with any AI-generated content, you'll want to give the message a careful human review, and make adjustments as needed. We made a few last edits, and away we go.
That's it. All done!
That's all it takes to pare down outreach messages using ChatGPT. Truth be told, our first draft was short and strong to begin with, so ChatGPT didn't really wow us on this one. Had our draft been much longer, the transformation would have been more telling.
Looking for more ideas on how to leverage the power of ChatGPT? Don't forget to check out our article on how to use ChatGPT to source candidates in seconds, and stay tuned for our next post on ChatGPT for job descriptions. At Coit, AI is an important component of our Method, allowing us to bring on better candidates faster, while also reducing wasted time and costs.
If you'd like to gain new efficiencies and be more efficient with your recruiting, reach out to us at [email protected]. We'd love to chat with you.